Description
POWERCLAWLATCHING SYSTEM
The PowerClaw Latching System (US Patent No. 8,297,464) used on all NANUK cases is engineered to keep your case closed during the toughest of missions.
The PowerClaw clamps the case tightly closed using compressive force while the integrated slide lock prevents the case from opening during transport or when dropped.
The super tough nylon construction ensures your precious items remain safely inside the case no matter where the journey takes you.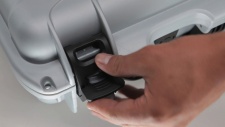 WATERPROOFIP67 RATED
The waterproofing seal used in all NANUK watertight cases is custom designed to fit our products. The seal is designed to resist deformation and fatigue, ensuring a long lasting watertight seal.
Our waterproof cases are ideal for applications such as search and rescue, marine transportation / storage and diving. Any of our many dealers can easily outfit you with one of our waterproof cases, accessories or other products.
NANUK equipment cases and transportation products are complete with a lifetime guarantee in materials and workmanship for the life of our products.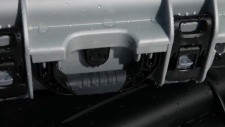 IMPACT RESISTANTNK-7 RESIN
NANUK tough cases were designed with one objective in mind: survival. With rounded corners, thick wall construction and oversized details, NANUK durable hard sided cases are built to absorb the shocks without damaging the case or more importantly your contents.
Based on Plasticase's years of experience in the plastics industry, our new NK-7 resin durable cases were developed specifically for the demanding conditions that NANUK will be exposed to. Highly impact resistant, lightweight, and rugged, our NK-7 resin tough hard sided cases can withstand nature's extremes.
No matter the application, NANUK durable protective cases clearly offer superior performance. Rugged, dependable, and efficient; NANUK impact resistant and tough hard sided cases will never let you down.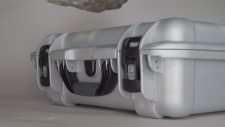 DESIGN
NANUK was designed with 3 elements in mind; form, function and innovation. Soft corners and chamfered edges merge with strong character lines to deliver a design that is at once modern and timeless.
2-STAGE RETRACTABLE HANDLEWITH QUICK RELEASE BUTTON
NANUK cases make transport hassle free for people of all sizes. The 2-stage retractable handle found on the NANUK 935, 950 and 960 can be adjusted to two different heights eliminating the potential for postural stress. The retractable handle's quick release button makes for easy one-handed operation.
TOP AND BOTTOMPANEL MOUNT
An integrated bezel system featured on the lower portion of all cases makes panel installation easy. This inner lip is specifically designed for mounting panels, eliminating the need to secure an outside faceplate with screws or rivets that could weaken your case and compromise water resistance. Several NANUK models offer this integrated bezel system on both the top and bottom.
POLYURETHANEWHEELS
Mobility is critical when transporting heavy or bulky equipment. Polycarbonate wheels over molded with polyurethane similar to those found on rollerblades guarantee a smooth and quiet trip. Stainless steel bearings ensure that your case rolls smoothly for a long time regardless of the weather.
*Available only on WHEELED and LONG Series
REINFORCED METALPADLOCK HOLES
Whether you need to secure delicate lenses or high-powered firearms, NANUK has you covered. Reinforced metal padlock holes let you lock down your belongings so that you can carry your gear with confidence. NANUK's available TSA approved padlocks are the perfect accesory for frequent fliers..
*Available only on WHEELED and LONG Series
SPRING LOADEDHANDLES
All NANUK case are equipped with soft grip handles. Some of our larger cases feature the added benefit of two extra-long, spring loaded handles which are designed to swing out of the way when released to minimize the chances of getting damaged during transit.
*Available only on the 960, and LONG Series cases
SHOULDERSTRAP
When you need to carry your case for a long period of time or simply free up your hands, our neoprene Aircell shoulder strap is the solution. Most NANUK cases are fitted with an integrated shoulder strap attachment feature. No additional adaptor is required, just clip the strap on and off the case as required.
*Compatible with NANUK 905 – 945 cases
L22.0″ x W17.0″ x H8.2″
L559mm x W432mm x H208mm
L25.1″ x W19.9″ x H8.8″
L638mm x W505mm x H224mm
Min -20°F (-29°C ) Max 140°F (60°C)
conditional lifetime guarantee